Holiday Beer Wine and Liquor Sale
Save up to 50%
Make your holidays special with our collection of discounted products.
SHOP BELOW!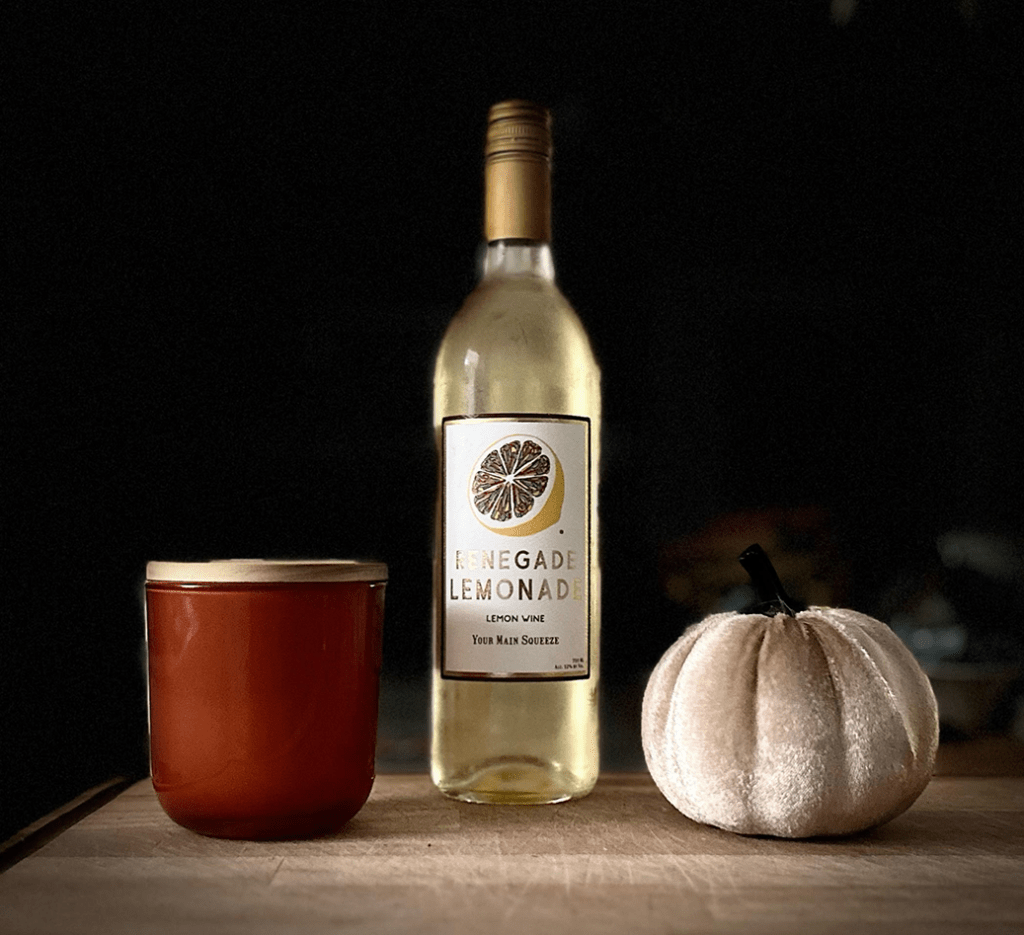 At Hops & Stem we are the ultimate destination for craft beer and wine enthusiasts seeking unbeatable discounts. Our dedication to uncovering the finest brews and wines discount offers is unmatched. We curate a remarkable selection of beverages and snacks and then ensure you can get them at the BEST possible price. Whether you're a connoisseur, casual drinker, or just looking for a new product to try our diverse range of options guarantees a delightful experience. With our exclusive discounts, you can indulge in top-quality beverages and snacks without breaking the bank. At Hops & Stem our commitment to customer satisfaction, coupled with our remarkable discounts, makes us the go-to platform for beer and wine lovers and foodies looking for the best deals in town.
At Hops & Stem we are proud to partner with multiple vendors to bring you craft beer discounts, special wine offers, other beverage discounts and unique beer gifts. Please use the discount codes below to start saving today!
We Offer The Best Wine and Craft Beer Discounts
Find the Discount Code You are Looking For:
Unique Craft Beer Specials and Discount Offers
from Hops & Stem
Wine Discounts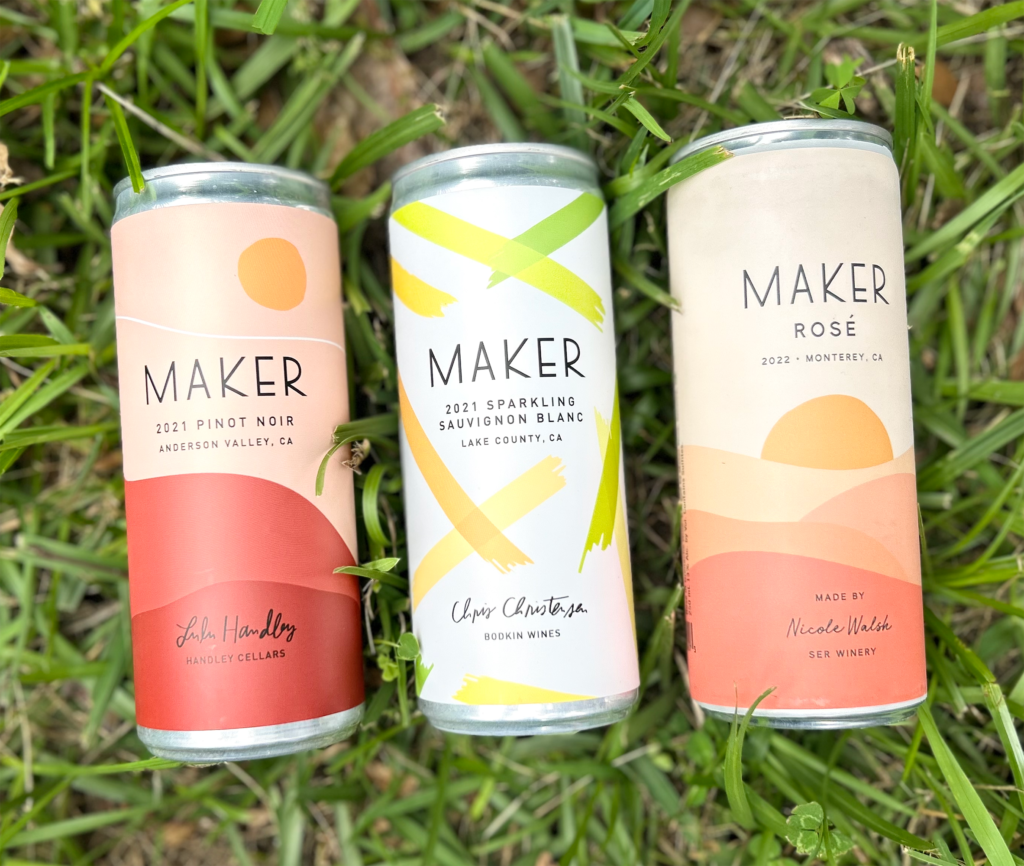 Maker Canned Wine
Maker wine combines the best of both worlds: affordability and craftsmanship. With our Hops & Stem discount, it becomes an even more compelling choice for wine enthusiasts. Maker wine offers a unique and engaging experience. The reduced price you can get through Hops & Stem makes it accessible to a wider audience, encouraging exploration and experimentation. Whether you're a seasoned connoisseur or a curious beginner, Maker wine enables you to delve into the art of winemaking. Embrace the opportunity to savor top-quality canned wine by utilizing our discount. Click below to get 15% off.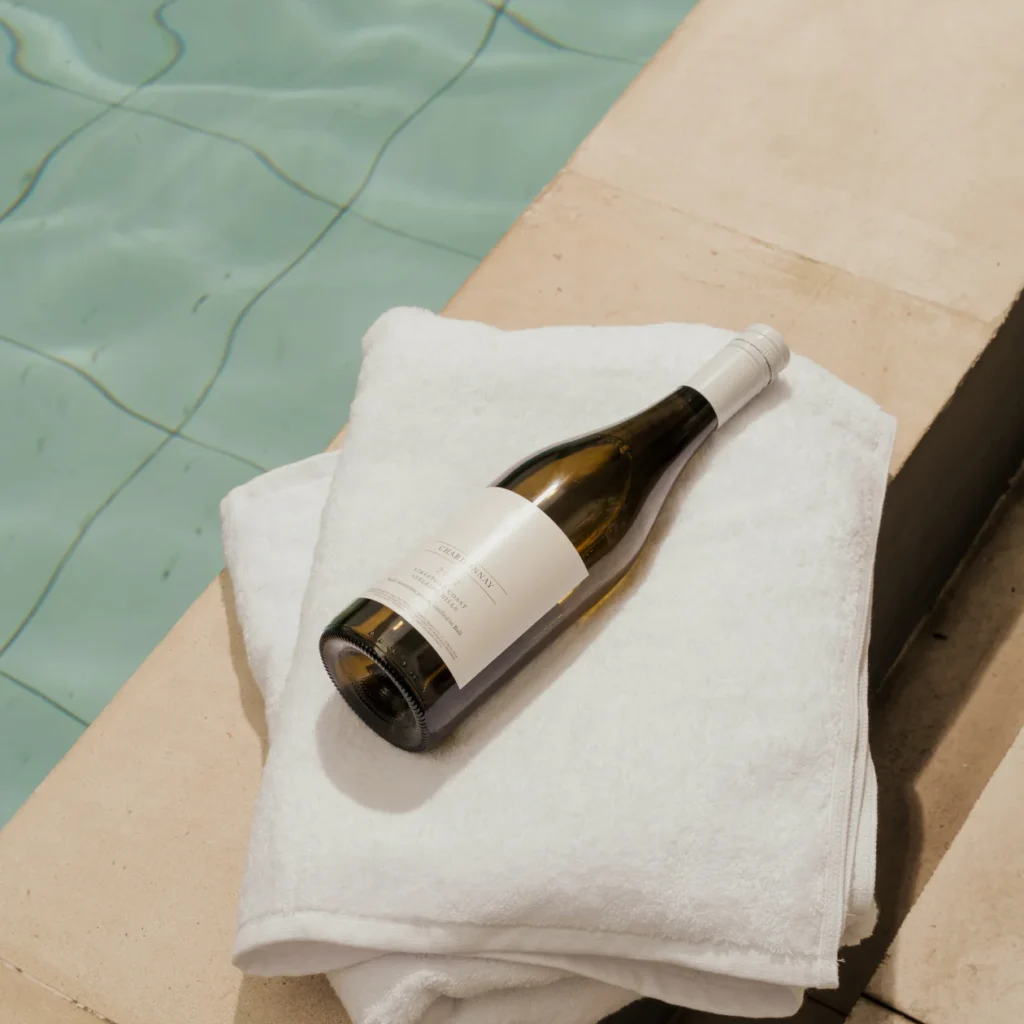 Vino Cheepo
Joining the Vino Cheepo Wine Club is your ticket to a world of wine bliss. As you know we're passionate about delivering exceptional quality wine at unbeatable prices. As a member of Vino Cheepo, you'll unlock a treasure trove of benefits. Club Cheepo gives you 6 premium bottles delivered as often as you'd like, at LESS THAN $5/BOTTLE!
The exclusive club offers more than just affordability; it's an experience. Each month, you'll receive hand-picked bottles tailored to your preferences, expanding your palate and knowledge. Plus, enjoy insider discounts and early releases. It's a journey through the world of wine, all at prices that won't break the bank. Sign up for Vino Cheepo Club Cheepo through Hops & Stem today and savor the best for less. Cheers to a world of affordable wine excellence!
Renegade Lemonade
Renegade Lemonade is a beverage experience that demands your attention. Crafted with precision and innovation, it defies convention and electrifies your taste buds like never before. From the moment this tantalizing blend touches your lips, you'll be transported to a world of zesty exhilaration and refreshing delight. The vibrant burst of sun-kissed lemons, artfully balanced with just the right amount of sweetness, creates a harmonious symphony of flavor that lingers on your palate. Hops & Stem offers you the chance to indulge in this extraordinary libation, with an irresistible 5% discount. Don't miss this opportunity to embark on a citrusy adventure that will leave you craving more. Try Renegade Lemonade now and unlock a taste sensation like no other.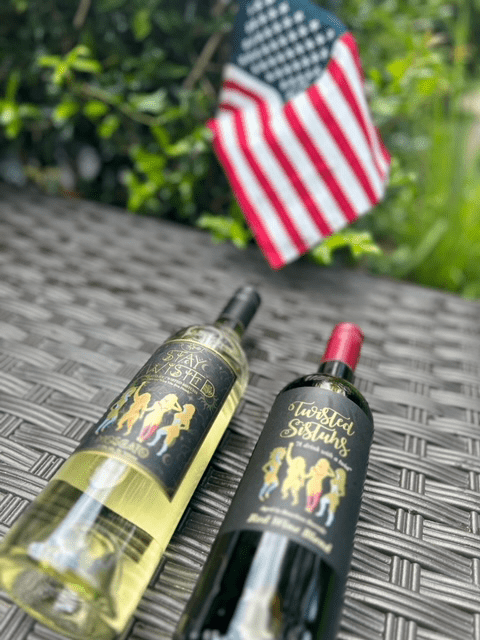 Twisted Sistuhs Wine
If you're seeking a wine experience that is both unique and memorable, Twisted Sistahs wine is not only a delightful choice for wine enthusiasts but also a company worth supporting. As a woman and veteran-owned business, their dedication to craftsmanship and entrepreneurial spirit shines through each bottle. By choosing their wines, you support their inspiring journey and contribute to a diverse and inclusive wine industry.
With the exclusive discount code HOPSANDSTEM, offering 5% off, there's no better time to indulge in their exceptional wines. Twisted Sistuhs offers a refreshing twist on traditional winemaking, creating bold and vibrant flavors that challenge the status quo.
Twisted Sistuhs innovative approach and attention to detail result in wines that captivate the senses and leave a lasting impression. By using the discount code HOPSANDSTEM, you can savor the remarkable wines of Twisted Sistuhs while enjoying a fantastic deal.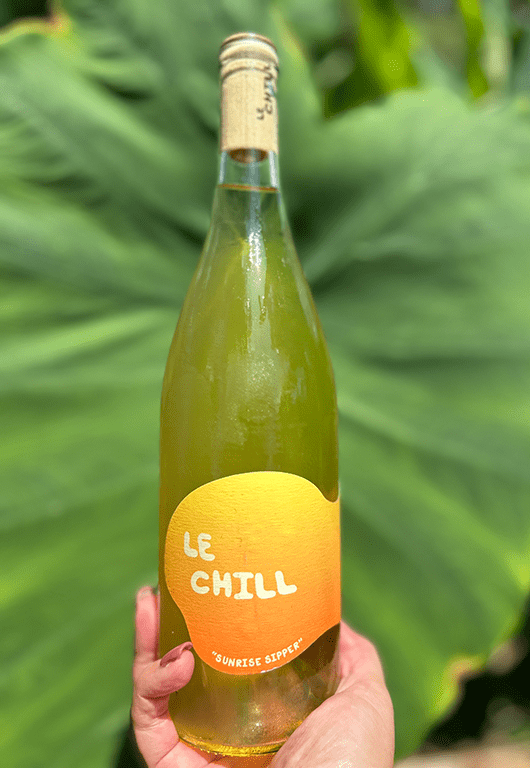 Le Chill Natural
Small Batch Wine
Natural wine offers a unique and authentic expression of terroir, showcasing the true character of the grapes and the land they come from. Unlike conventional wines, natural wines are crafted with minimal intervention, avoiding additives and chemicals. This preserves the inherent flavors, resulting in a more vibrant and complex taste profile.
Le Chill wine exemplifies this, delivering exceptional natural wines that embody the essence of their origin. With a commitment to sustainable practices and organic cultivation, Le Chill wines showcase the purity and quality that natural wine enthusiasts seek.
Now is the perfect time to experience the delight of Le Chill wines, with our exclusive 10% discount code LECHILLFAM. Indulge in a genuine, unadulterated wine-drinking experience while becoming a part of the Le Chill family.
---
Craft Beer Discounts
At Hops & Stem, our craft beer discounts redefine the beer experience. Unmatched in variety and value, our selection boasts premium brews at irresistible prices, making indulgence accessible to all. Whether you're a looking for a monthly beer subscription or a one time craft beer order our craft beer discounts cater to every taste. We prioritize quality, ensuring that affordability never compromises the excellence of your beer. With rotating promotions, loyalty rewards, and exclusive member benefits, our discounts at Hops & Stem stand as the pinnacle of savings for beer aficionados. Experience the pinnacle of flavor without breaking the bank – because at Hops & Stem, the best beer doesn't have to come with a hefty price tag.
Draft Top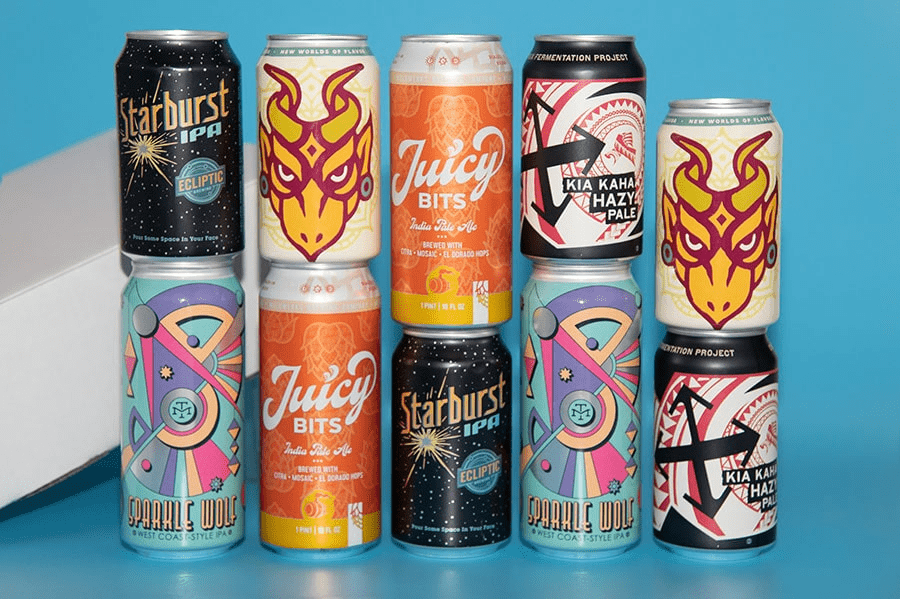 If you're a beer enthusiast seeking unparalleled craft brew experiences and irresistible discount offers, look no further than joining Beer Drop beer club through Hops & Stem. As a member, you'll be immersed in a world of exceptional artisanal beers sourced from renowned breweries worldwide. The club's emphasis on quality ensures that each monthly beer selection is a delightful surprise, introducing you to unique and diverse flavors.
Hops & Stem stands out by offering exclusive craft beer discounts to its members, making it an unbeatable choice for both seasoned beer aficionados and curious novices. With access to limited editions and hard-to-find brews, your taste buds will embark on a thrilling journey with every shipment.
Bevana Craft Beer Delivery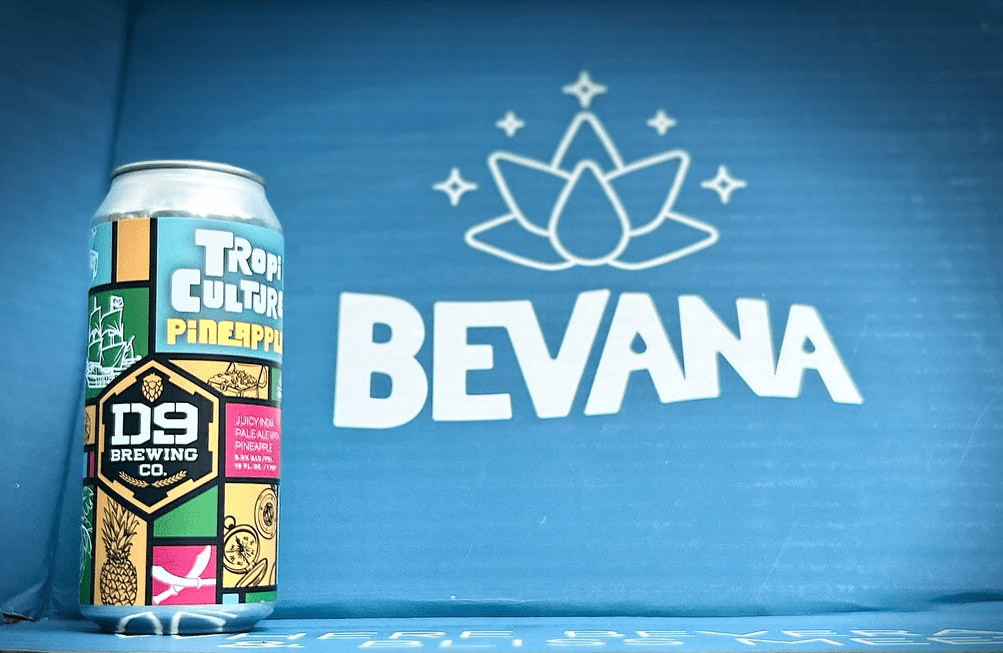 We have partnered with Bevana to bring you beverage nirvana from craft beer, seltzer, CBD beverages, and kombucha delivered straight to your door. Bevana partners with breweries across the nation so you can gain access to craft beer and other beverages you may not be able to purchase locally in your state. At Hops & Stem we would like to offer you 10% off your first order as well as free shipping with any $65 purchase. Whether you want to try one tasty can of craft beer or a sampler box of 20 unique cans, Bevana has the beverages you crave. Don't miss this one there is not another beverage delivery service that compares to our craft beer discounts!
Use Code: HOPSANDSTEM23 for 10% off and remember orders over $65 always receive FREE Shipping!
---
Unique Beer Gifts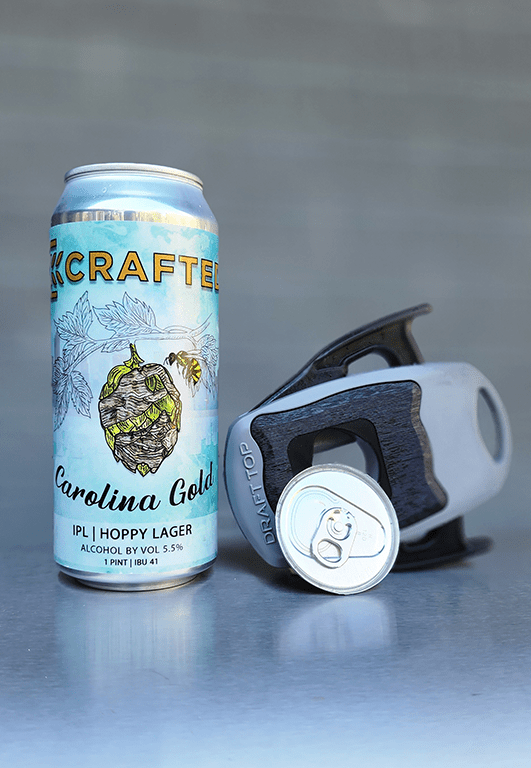 Draft Top
DraftTop is the ultimate gift for beer aficionados. This ingenious gadget revolutionizes the way beer is enjoyed by seamlessly removing the top of canned beverages. It enhances the drinking experience, allowing you to savor the aroma and flavor like never before. The sleek design and ergonomic grip make it easy to use, making it an ideal present for anyone who loves beer. Draft Top is the ultimate conversation starter and adds a touch of novelty to beer-drinking sessions.
What makes it even better is the code20PERCENT-RR6HWY, which offers a 20% discount on your purchase. You not only provide a unique and practical gift but also save money in the process. So, why wait? Get the DraftTop with the code20PERCENT-RR6HWY and elevate the beer-drinking experience for your loved ones.
Draft top is a great way to drink canned beer or beverages without the top. Simply put your draft top onto your can, twist, pop off, and enoy! Draft top makes a great gift for fathers day, birthday, or any special occasion. Once you try draft top #drinktopless will be your new motto.
Use Code: 20PERCENT-RR6HWY for 20% off your entire Draft Top purchase.
---
Liquor Discounts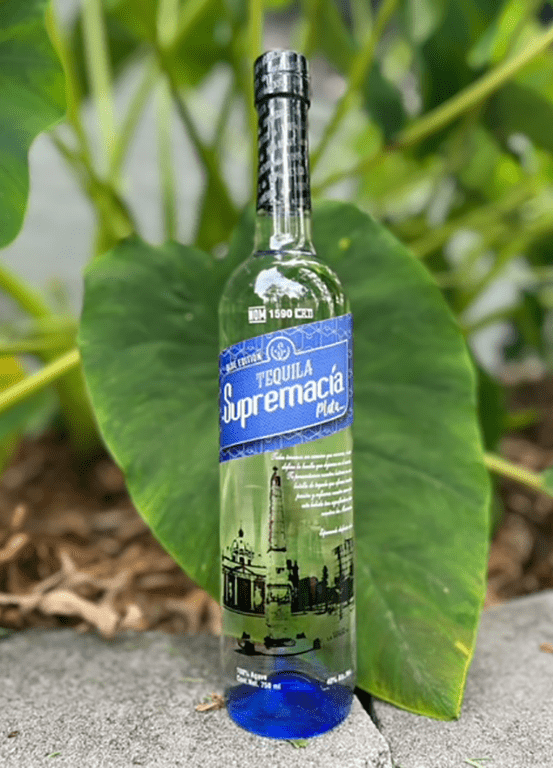 CW Spirits
Discover the unparalleled allure of Hops & Stem, your gateway to the finest liquor discounts. When you choose to procure your libations through CW Spirits with our exclusive discount code, you unlock an unrivaled world of savings and indulgence.
CW Spirits stands as a beacon of excellence in the realm of alcoholic beverages, renowned for its vast selection and unwavering commitment to quality. With Hops & Stem's exclusive discount code, this realm of luxury becomes even more accessible. Unveiling remarkable deals and promotions, our code ensures that you enjoy your favorite spirits without sacrificing your budget.
From aged whiskeys to vibrant wines and artisanal gins, every bottle promises an enchanting experience for your discerning palate. Our discount code serves as your golden ticket to affordable luxury, a testament to our dedication to making your liquor purchases extraordinary.
---
Canned Cocktail Discounts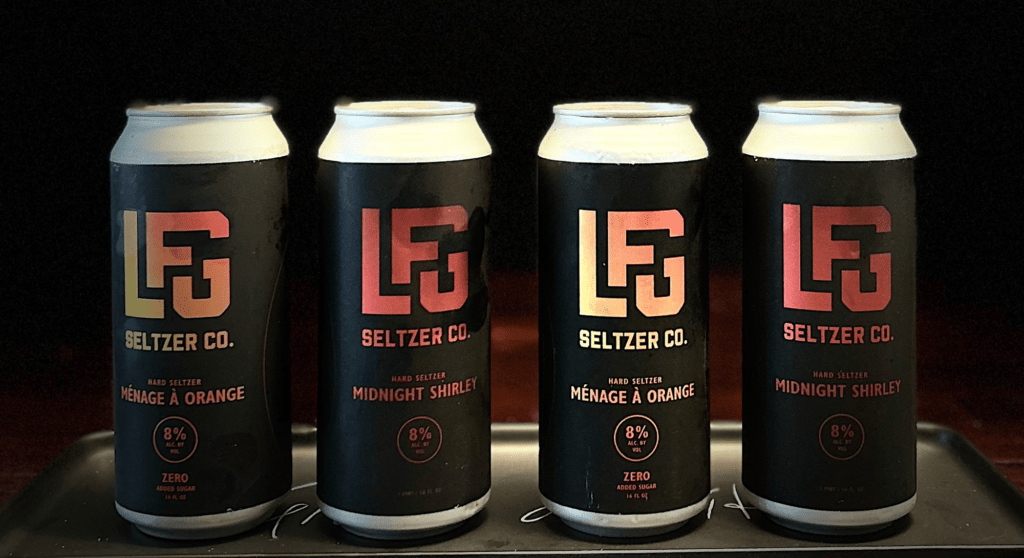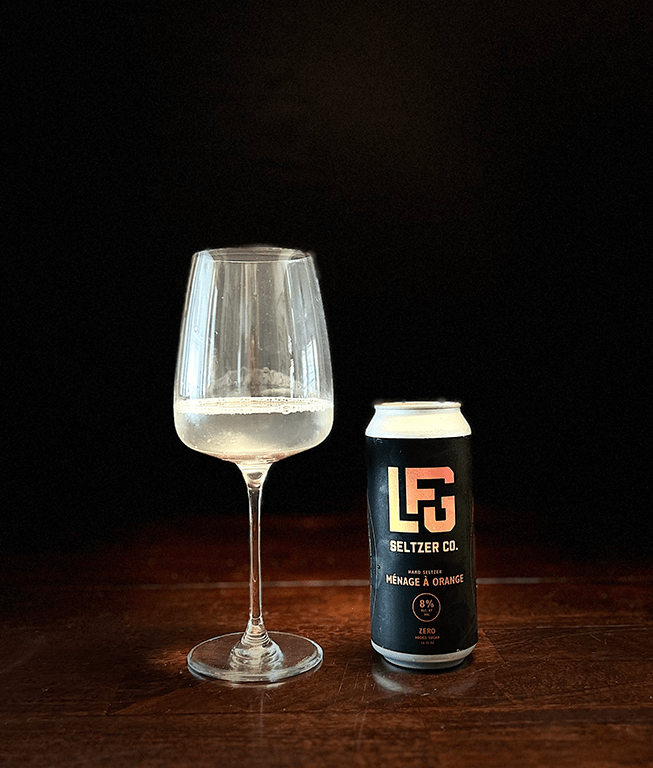 LFG Hard Seltzer
LFG Hard Seltzer stands head and shoulders above the competition its impressive 8% alcohol by volume (ABV) content ensures that you get more bang for your buck, delivering a refreshing and satisfying buzz with fewer drinks. This higher ABV also means you can enjoy a more intense flavor profile, making LFG an ideal choice for those who crave a bold and crisp taste.
LFG Hard Seltzer is a must-try for its unbeatable combination of refreshing flavors and a robust 8% ABV. With a diverse flavor lineup, it offers something for everyone. Don't miss out on this top-tier seltzer experience – it's the perfect choice for those seeking crisp, bold, and satisfying refreshment.
LFG Hard Seltzer offers a diverse range of flavors, catering to every palate with diverse options. Whether you're looking for a refreshing poolside sipper or a party-starter, LFG has you covered.
But the cherry on top is the exclusive discount code "HOPSANDSTEM," which gives you an extra 5% off your purchase. Saving on top-notch quality is a no-brainer. So why settle for less when you can elevate your seltzer game with LFG? Grab a can, use code HOPSANDSTEM, and experience the best hard seltzer on the market today. Cheers to good times!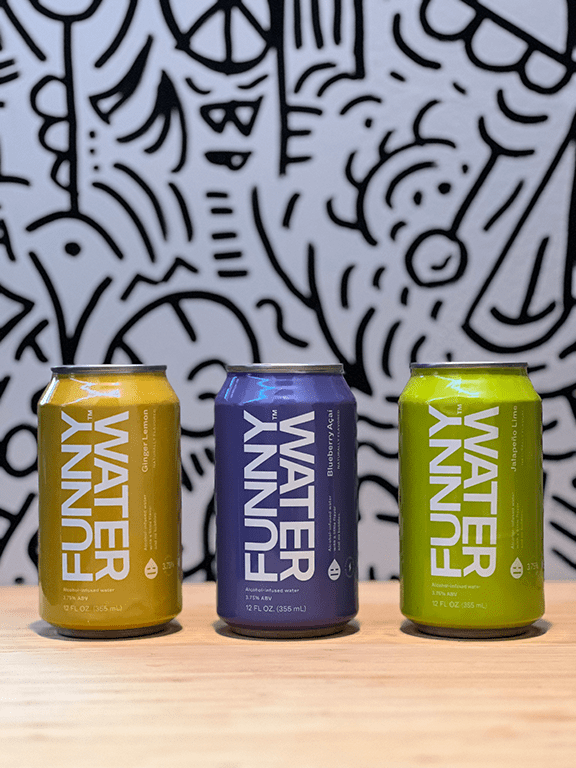 Funny Water
In the world of alcoholic beverages, there's a new player that's taking the industry by storm – Funny Water. This innovative drink offers a unique and fun twist on traditional libations. With its unconventional name and quirky concept, Funny Water brings laughter and enjoyment to any social gathering or casual evening.
Funny Water is an exceptional beverage that delights the taste buds and brings a burst of joy to every sip. Its refreshing and crisp nature makes it a perfect choice for those seeking a delightful drinking experience. With its unique blend of natural flavors and high-quality ingredients, Funny Water stands out among other drinks. Whether you're hydrating after a workout or simply looking for a delicious treat, Funny Water never fails to impress. And with the exclusive offer of 10% off using the code HOPS10, it becomes an even more enticing choice, combining affordability with unparalleled taste. Don't miss out on this opportunity to quench your thirst and elevate your enjoyment with Funny Water!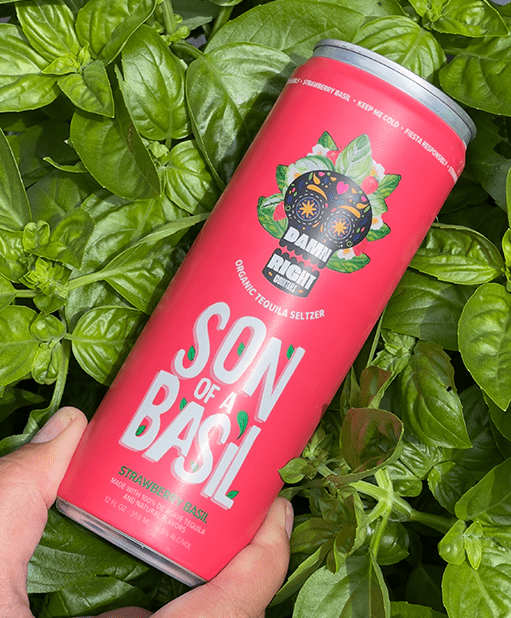 Damn Right Cocktails
When it comes to ordering cocktails, Damn Right Cocktails is the top choice, and now you have an extra incentive with the code DAMNFREE for free shipping. These cocktails are crafted with utmost care and attention, using premium ingredients and innovative recipes. Each sip is a burst of flavors that will tantalize your taste buds and elevate your drinking experience.
Whether you're hosting a gathering, celebrating a special occasion, or simply want to unwind after a long day, Damn Right Cocktails deliver unparalleled quality and convenience. With free shipping, you can indulge in these delightful libations without worrying about extra costs, making it the perfect time to order and elevate your cocktail game. Cheers to damn good drinks!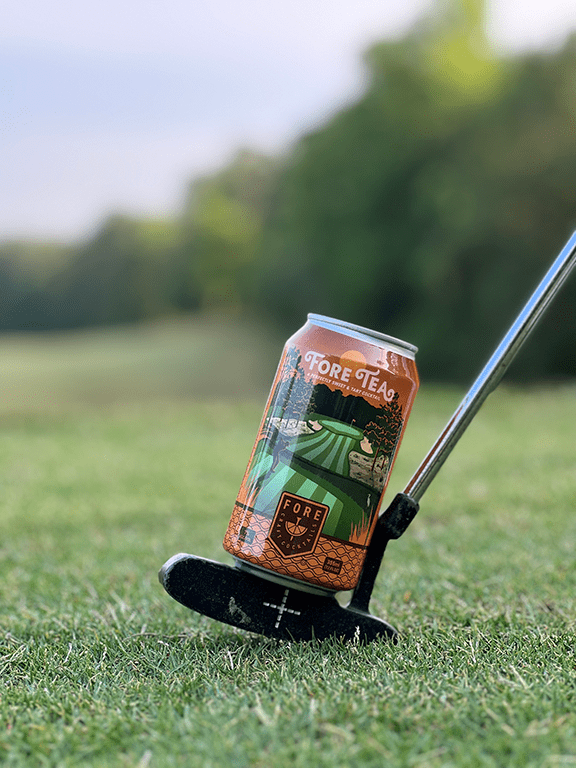 Fore Craft Cocktails
When it comes to outdoor activities like golfing or spending time outdoors, having a refreshing beverage in hand can enhance the experience. That's where Fore Craft Golf Cocktails come in. With their unique flavors and convenient packaging, they offer a fantastic option for those who enjoy outdoor activities and appreciate a high-quality, ready-to-drink cocktail.
Fore Craft Cocktails offer a delightful and convenient way to elevate your golfing experience our outdoor adventure and ordering them using code HOPS15 is an excellent choice. These carefully crafted cocktails combine the art of mixology with the love for golf, creating a unique and refreshing beverage. By ordering them, you'll enjoy a hassle-free golf outing without the need for elaborate bar setups. The code HOPS15 provides an irresistible 15% discount, allowing you to savor these high-quality cocktails at an even better value. Whether you're an avid golfer or simply appreciate a good drink, ordering Fore Craft Cocktails with code HOPS15 will enhance your game and bring an extra touch of sophistication to your round.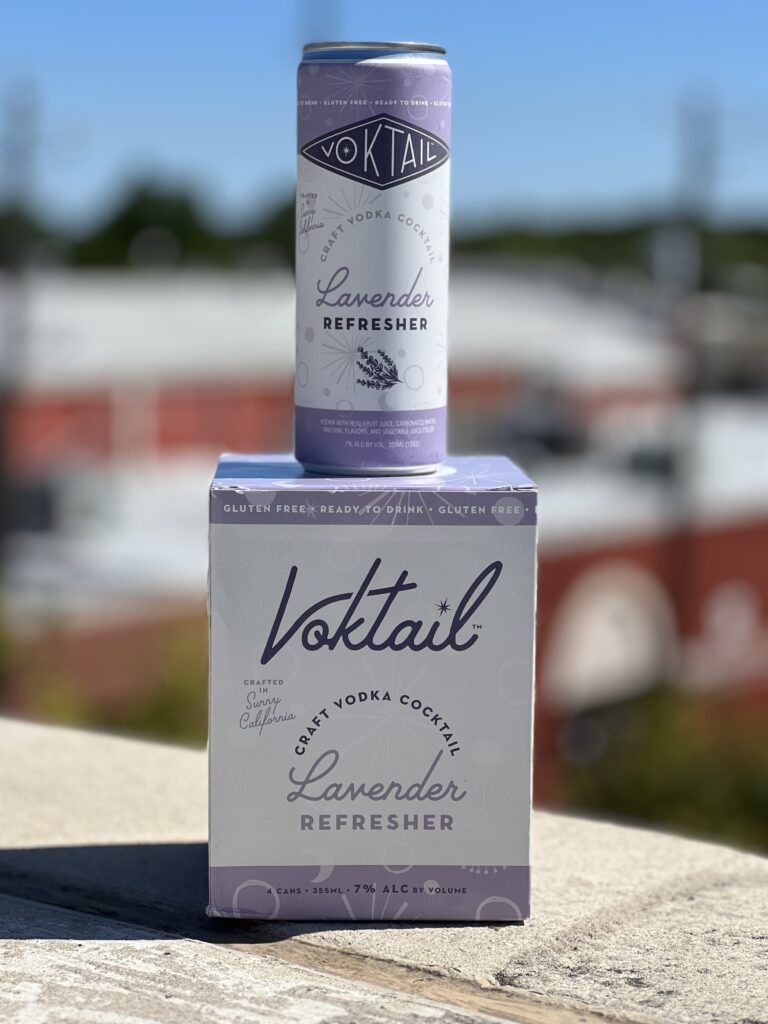 Voktail Canned Vodka Cocktails
Voktail is a must-have for cocktail enthusiasts, redefining mixology with its innovative approach. This revolutionary kit simplifies crafting exquisite cocktails, providing premium ingredients and expertly curated recipes right to your doorstep. It's a gateway to bar-quality drinks in the comfort of your home, elevating any gathering or solo indulgence. Now, with the exclusive code HOPSANDSTEM, you can enjoy a 10% discount, making this sophisticated experience even more accessible. By using HOPSANDSTEM at checkout, you not only treat yourself to an unparalleled cocktail adventure but also save money while doing so. Don't miss this chance to enhance your mixology skills and enjoy delightful beverages with Voktail.
Voktail delivery is a convenient way to enjoy delicious cocktails from the comfort of your own home. With Voktail delivery services, you can choose from a wide range of cocktails and have them delivered straight to your doorstep. And now, with our special offer, you can enjoy a 10% discount on your Voktail delivery order. Just use the promo code provided at checkout and save money while enjoying your favorite cocktails. Don't miss out on this great deal!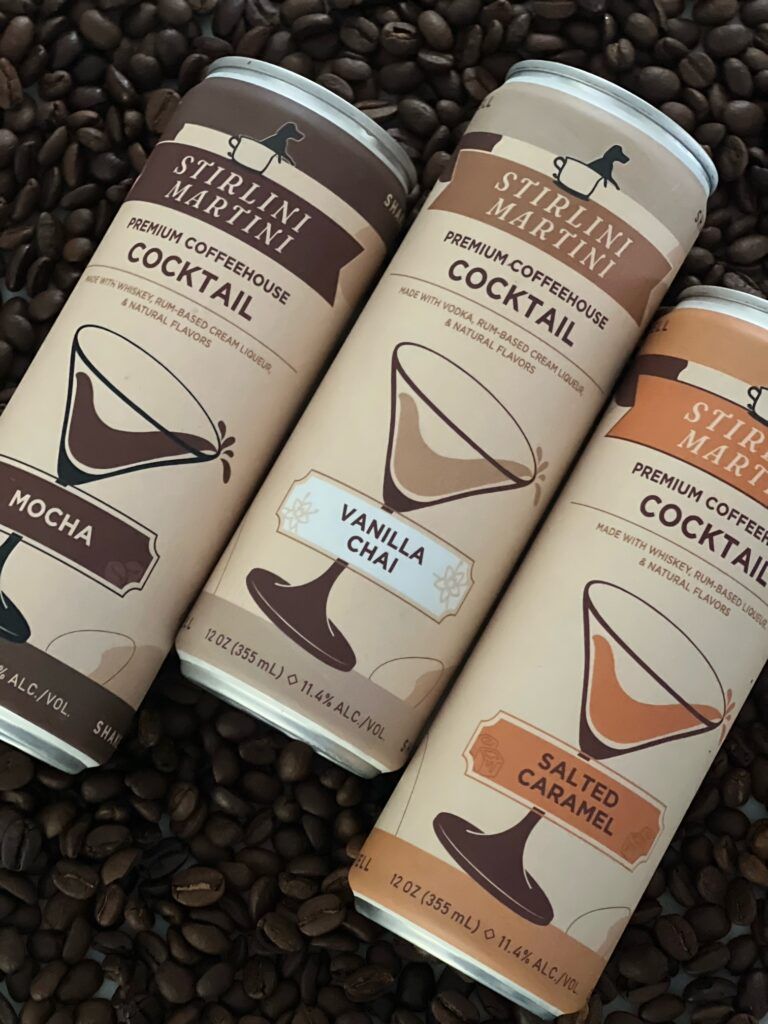 Stirlini Martini
Stirlini canned martinis are the perfect solution for those who love to enjoy a delicious and convenient coffee cocktail without the hassle of mixing ingredients. Made with high-quality spirits, locally sourced ingredients, and natural flavors, Stirlini canned martinis are a great way to elevate any occasion. With flavors like Mocha, Vanilla Chai, and Salted Carmel there is an option to suit everyone's taste.
And now, there's even more reason to try Stirlini! With code HOPSANDSTEM you can receive a 20% discount on a 4 pack of your choice at checkout along with nationwide shipping. Get ready to enjoy the amazing taste at an even more affordable price. So, whether you're hosting a party, enjoying a night in, or just looking for a quick and easy martini option Stirlini is a must try!
---
Non-Alcoholic Beverage Options
(NA Beer, NA Wine, Coffee, Matcha, Tea, Boba)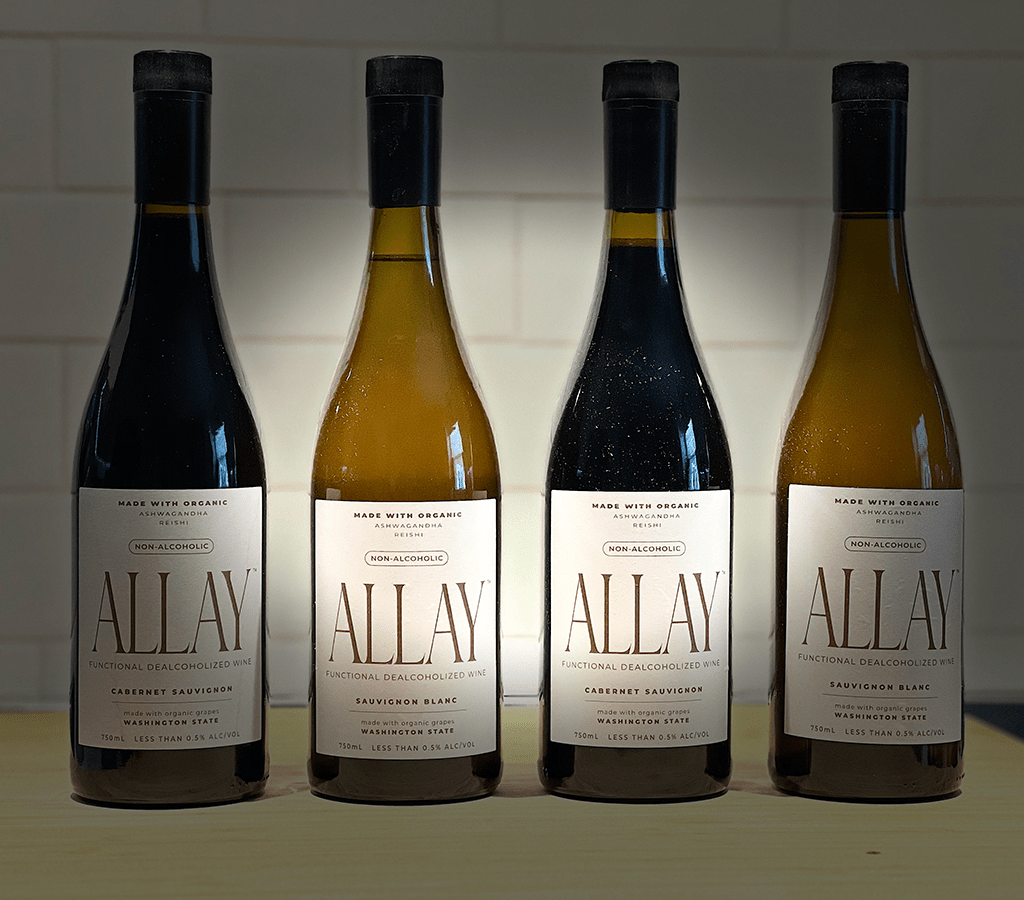 Allay Non Alcoholic Wine
Allay non-alcoholic wine with adaptogens is a remarkable choice for those seeking a unique and refreshing beverage experience. By combining the benefits of adaptogenic herbs with the pleasures of wine, Allay offers a distinct taste that harmonizes relaxation and rejuvenation. The inclusion of adaptogens promotes stress reduction and overall well-being. With code HOPSANDSTEM, you can enjoy this extraordinary blend at a discounted price with 20% off your order, making it an opportune moment to savor the exquisite flavors of Allay and embrace a healthier lifestyle.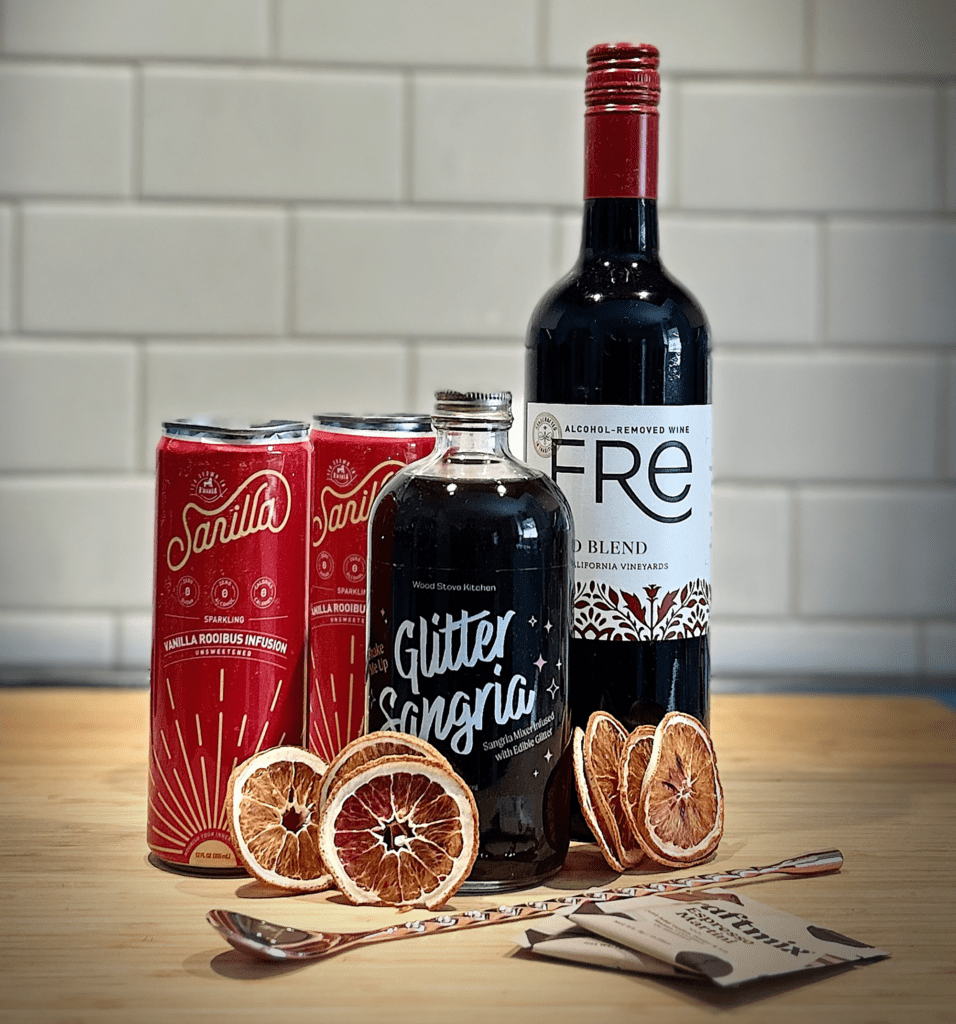 Raising The Bar Mocktail Kit Subscription
Indulge in the vibrant world of mocktails with Raising the Bar's non-alcoholic mocktail kit and amplify the fun with code H&S15, securing a delightful $15 discount on your subscription of 3 months or more. Unleash your creativity and explore trending, alcohol-free mixology from the comfort of your home. Elevate your social gatherings with unique, refreshing flavors and innovative recipes that cater to diverse palates. Embrace the trend of conscious and enjoyable living while saving money with code H&S15. Join the mocktail revolution, savoring every moment, and relishing the excitement that comes with crafting your own sensational, alcohol-free concoctions. (15% Off valid on 3 month or longer subscription only)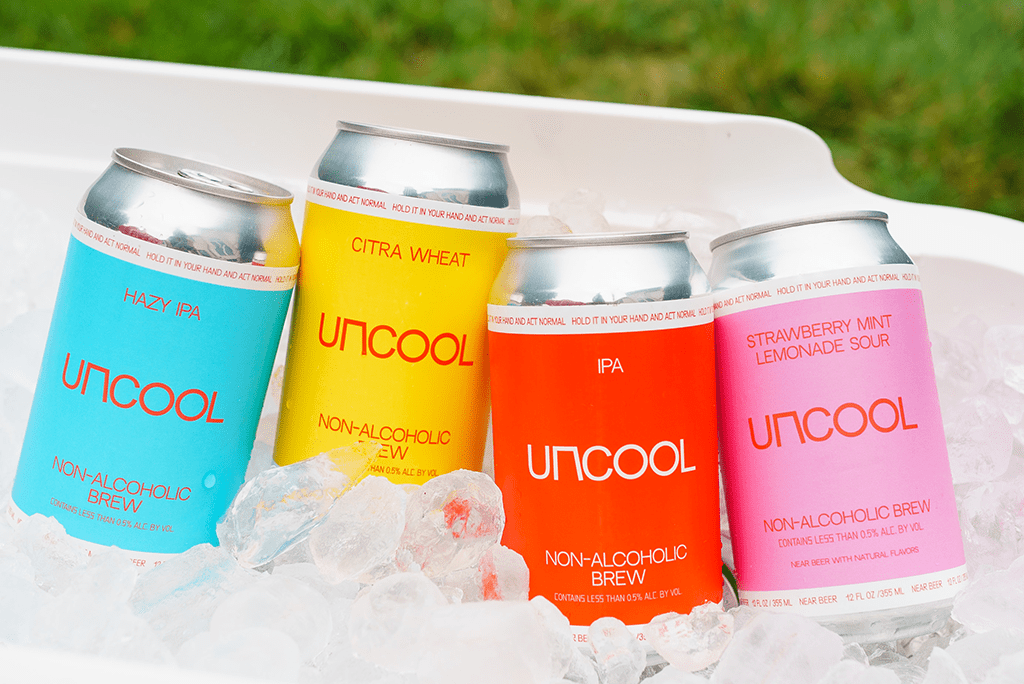 Uncool Non Alcoholic Beer
Uncool non-alcoholic beer isn't just a beverage; it's a lifestyle choice that's hip, healthy, and refreshing! Sip on the full-bodied flavor without the buzz, perfect for any occasion. And here's the best part: with the discount code HOPSANDSTEM15, you get to enjoy this cool, crisp drink at an even cooler price with 15% off. Uncool lets you be the life of the party without compromising your wellness. It's a mindful choice that doesn't sacrifice taste, and the discount makes it a savvy one too. So grab a cold one, embrace the trend, and stay refreshed on your own terms! So hold it in your hand and act normal. It's cool to be Uncool!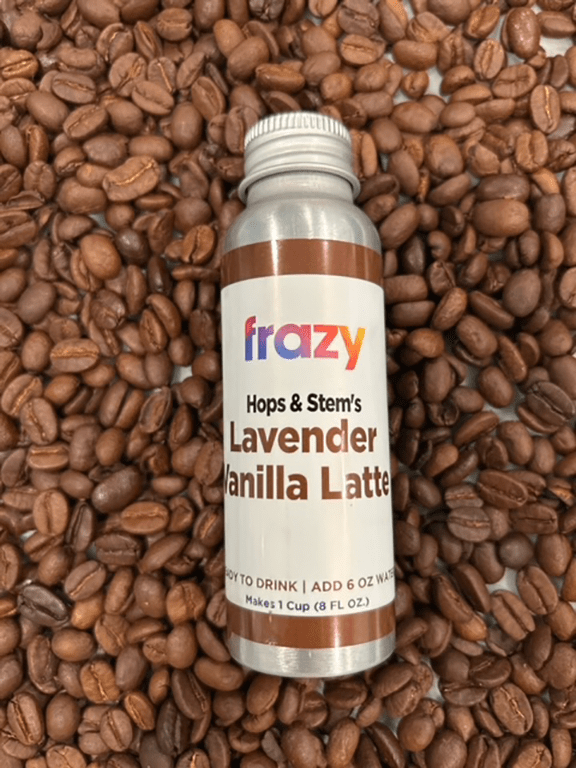 Frazy Ready to Drink Coffee
Frazy stands head and shoulders above the competition, proudly claiming the title of the best customizable coffee online. What truly sets Frazy apart is their dedication to customization. With an extensive range of flavors, roast levels, and milk options, Frazy empowers coffee enthusiasts to craft their perfect cup. Whether you prefer a bold and strong espresso or a smooth and delicate latte, Frazy has the expertise and options to cater to your unique tastes.
Discover the perfect blend of savings and satisfaction with code HOPSTEM12PACK! By using this exclusive code, you unlock a delightful 10% discount on your online Frazy custom coffee order. Treat yourself to a heavenly aroma and unparalleled taste with Frazy's premium coffee beans, roasted to perfection. With an extensive range of flavors and personalized options, Frazy ensures a truly unique coffee experience tailored to your preferences. Don't miss this fantastic opportunity to indulge in artisanal coffee while enjoying great savings. Enter code HOPSTEM12PACK at checkout and savor every sip of your discounted Frazy coffee, adding joy to your mornings and brightness to your day.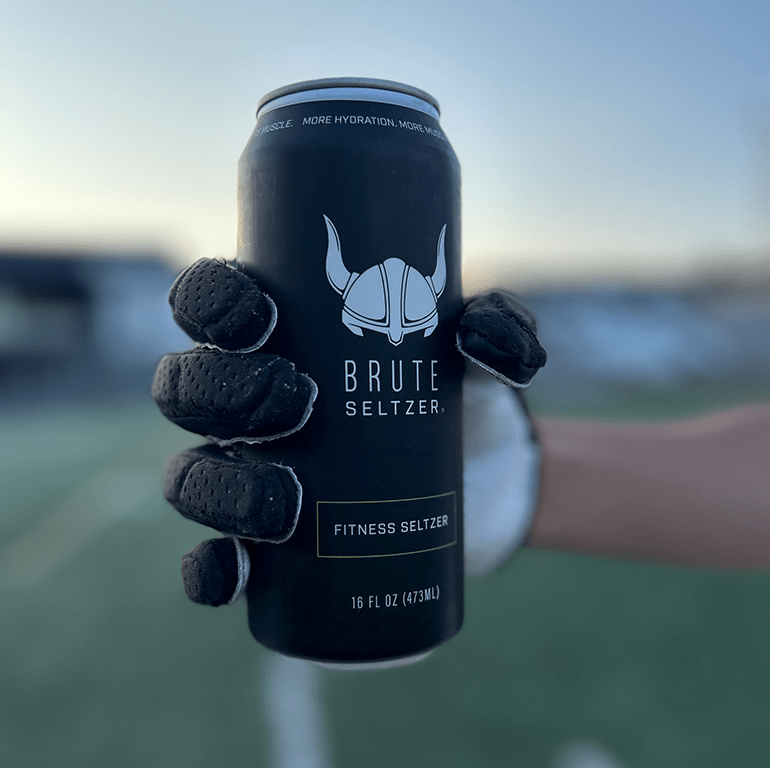 Brute Fitness Seltzer
Brute Fitness Seltzer is the ultimate beverage for fitness enthusiasts and health-conscious individuals. Packed with refreshing flavors and infused with essential vitamins, it offers a guilt-free hydration option. With the discount code HOPS10 for 10% off your order, purchasing Brute Fitness Seltzer becomes even more enticing. This incredible offer provides the opportunity to enjoy this premium beverage at a reduced price, making it a win-win for your taste buds and your wallet. Whether you're hitting the gym, going for a run, or simply looking for a delicious alternative to sugary drinks, Brute Fitness Seltzer is the perfect choice. Don't miss out on this chance to fuel your active lifestyle with a delightful beverage that supports your health and wellness goals.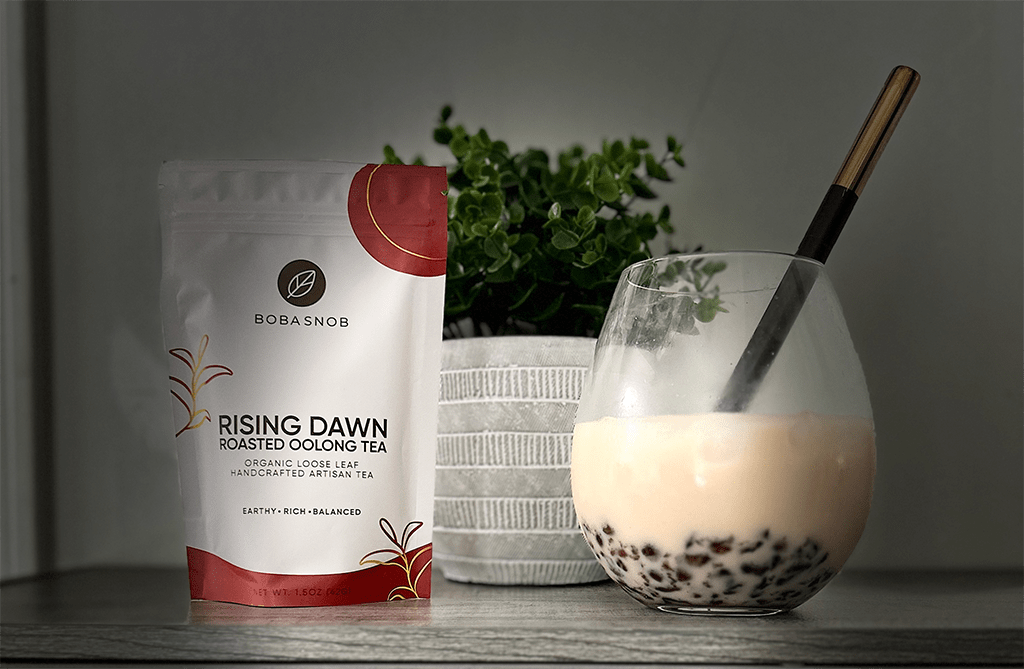 Boba Snob
If you're a boba enthusiast seeking the ultimate DIY boba kit, look no further than Boba Snob. This kit stands head and shoulders above the rest, delivering an unparalleled boba experience in the comfort of your own home. With its top-notch quality ingredients and comprehensive instructions, Boba Snob guarantees a flawless result every time.
With our exclusive discount with code HOPS10, you will receive an enticing 10% off your purchase. This special offer makes it even more enticing to dive into the world of DIY boba and elevate your tea-drinking experience.
---
Snack and Food Discounts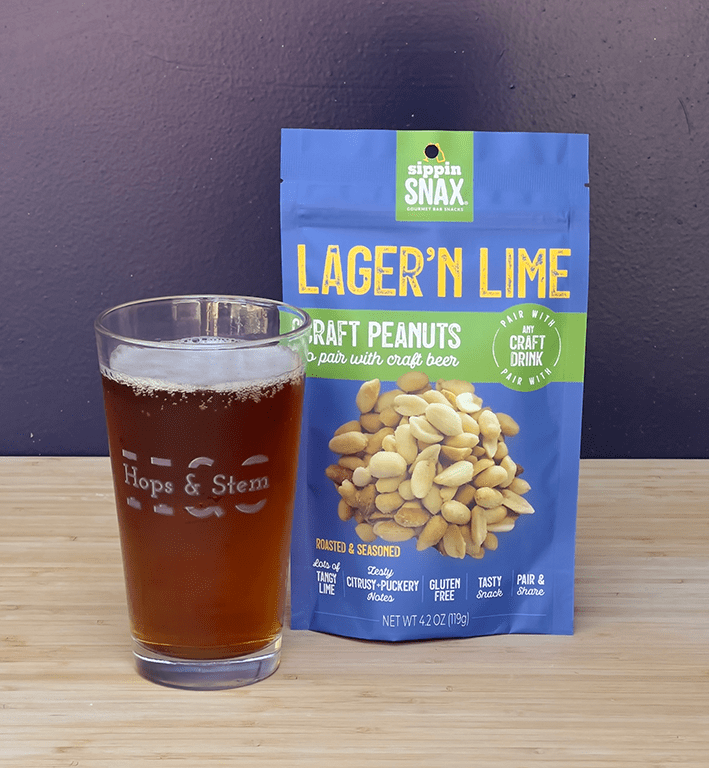 Sippin Snax
Ready to experience the pinnacle of beer and snack pairing withSippin Snax? Use discounts code HOPSANDSTEM23 for exclusive savings. Immerse yourself in a world of flavor as you explore a carefully curated selection of delectable snacks. From tangy lager and lime peanuts to a spicy craft snack mix, each bite is meticulously crafted to harmonize with your favorite brews or beverages. With Sippin Snax, you can elevate your snacking game and unlock a whole new level of enjoyment. Don't miss out on this opportunity to indulge in the perfect balance of flavors at 20% off. Order now and embark on a tantalizing journey for your taste buds.
Order Sippin Snax with discount code HOPSANDSTEM23 for the ultimate beer and snack pairing at 20% off. Indulge in a tantalizing fusion of flavors, meticulously crafted to enhance your tasting experience.
Hemp / THC / CBD Products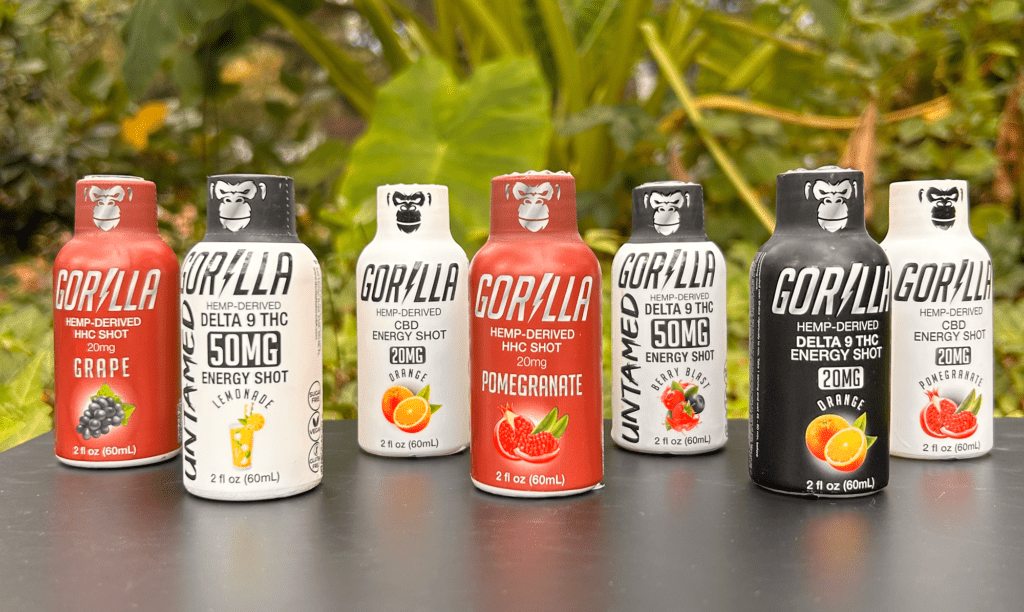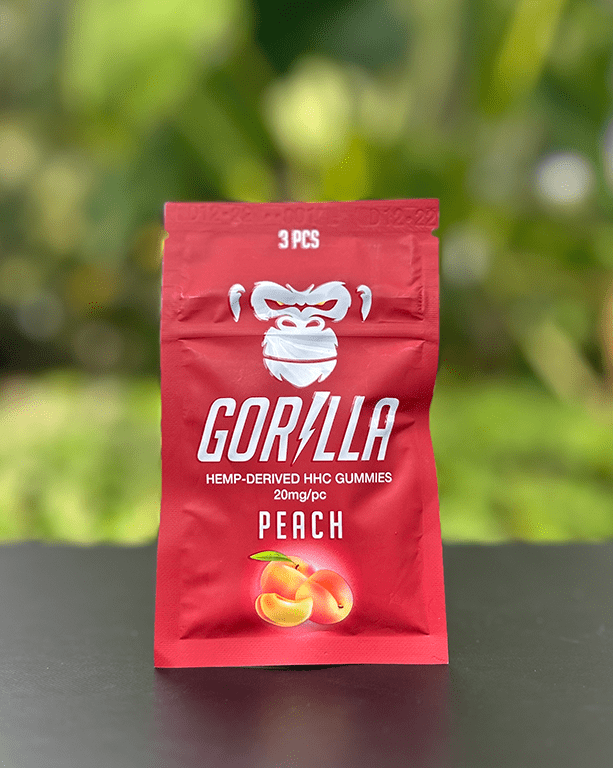 Gorilla Nation
Gorilla stands out in the market for its exceptional THC, Hemp, and CBD energy shots and gummies, redefining the way we approach wellness. Their energy shots, infused with THC, offer a powerful and swift way to elevate energy levels, making them ideal for pre-workout boosts or combating fatigue. Meanwhile, their Hemp and CBD gummies provide a delicious and convenient method to experience the benefits of these compounds. Crafted with precision, these gummies offer a precise dosage, ensuring consistent results every time. Gorilla's commitment to quality means their products are sourced from premium hemp and cannabis plants, resulting in potent and effective supplements. Whether you're seeking relaxation, an energy boost, or pain relief, Gorilla's THC, Hemp, and CBD products deliver unparalleled efficacy and taste, making them a go-to choice for enthusiasts looking for a reliable and enjoyable experience.
Gorilla THC, Hemp, and CBD products are a game-changer for fitness enthusiasts and relaxation seekers alike. Whether you're gearing up for an intense workout or winding down after a long day, Gorilla's range of products offers unparalleled benefits. THC, known for its psychoactive properties, can aid in pain management and boost endurance during workouts. Hemp-based products provide a natural source of protein, aiding in muscle recovery and growth. CBD, renowned for its relaxation properties, can help alleviate stress and anxiety, promoting overall well-being. Plus, these products serve as a fantastic alcohol alternative, providing a mellow, euphoric experience without the hangover. With code HOPSANDSTEM15, you get a 15% discount, making Gorilla THC, Hemp, and CBD products not just beneficial but also affordable for everyone seeking a healthier lifestyle and enhanced relaxation.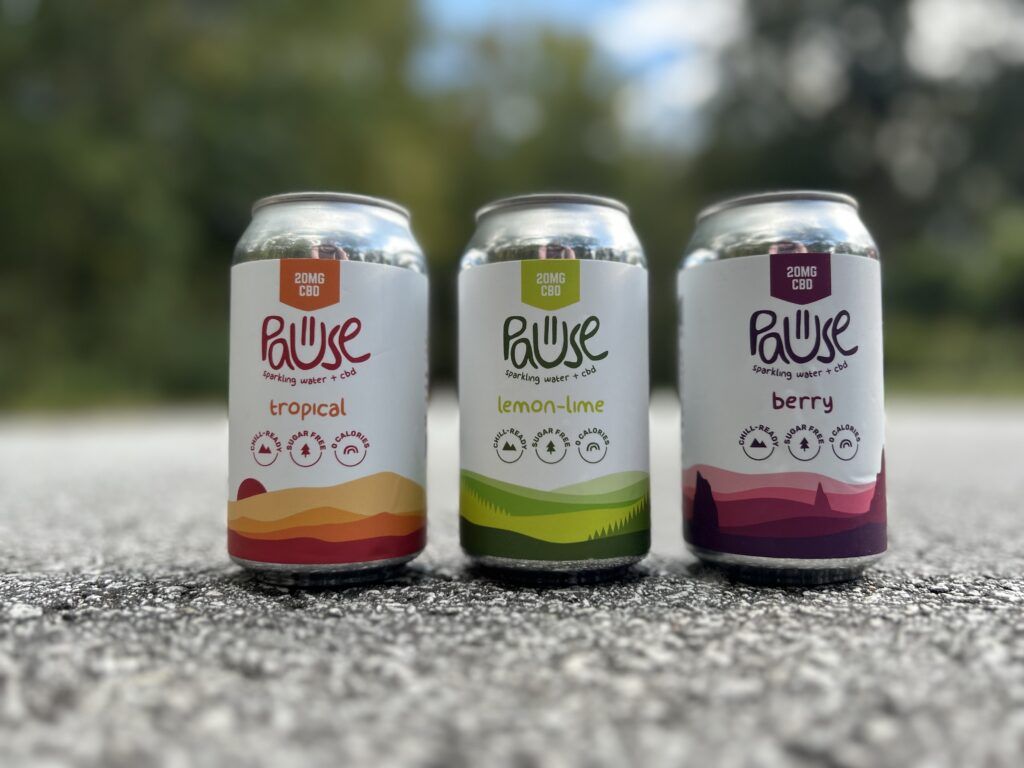 Pause CBD Sparkling Water
Pause Sparkling CBD Water offers a refreshing and revitalizing experience, making it a must-try for anyone seeking the benefits of CBD in a convenient and enjoyable form. Infused with broad-spectrum hemp extract, it ensures you receive the full spectrum of cannabinoids, terpenes, and essential compounds for maximum effectiveness. This CBD water provides a natural way to reduce stress, alleviate anxiety, and promote relaxation without the psychoactive effects associated with THC. With the code PAUSE20, offering an enticing 20% discount, it's not just a health-conscious choice but also an affordable one. By choosing Pause Sparkling CBD Water, you're opting for a premium product that seamlessly integrates into your daily routine, enhancing your overall well-being in a delicious and hydrating way.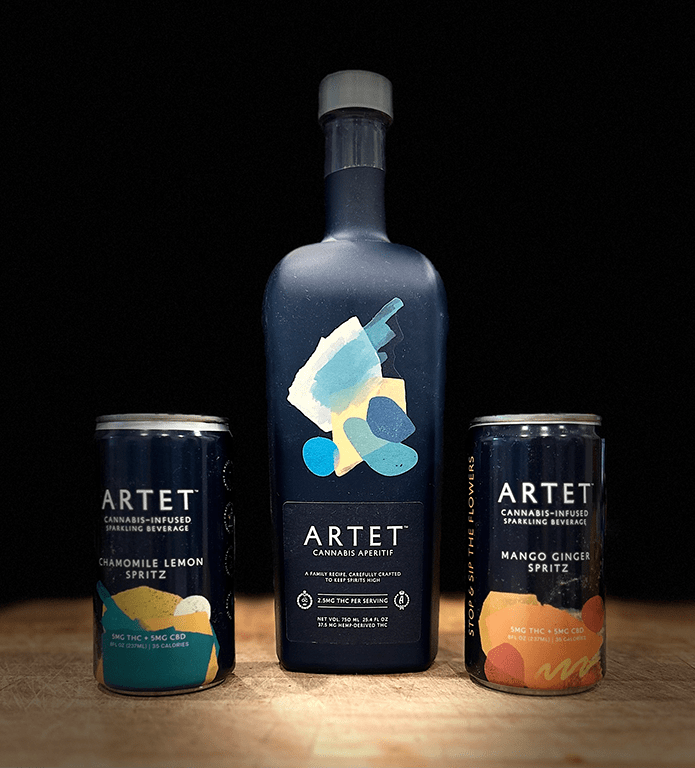 Artet THC Infused Botanical Beverages
Indulge your senses with Artet THC Infused Botanical Drinks, a sophisticated blend of cannabis and botanicals that redefine the art of relaxation. Elevate your beverage experience and savor the harmonious fusion of premium THC with carefully selected herbs, creating a refreshing elixir that transcends the ordinary. With code HOPANDTET15, unlock a 15% discount on your order, excluding bundles. Immerse yourself in a world where each sip is a journey of flavor and euphoria. Don't miss the chance to enhance your moments with Artet's unique infusion – a symphony for the palate and a celebration for the senses. Elevate, refresh, and save with HOPANDTET15 today!
Hops & Stem Discount Offers and Partnerships
Partnering with Hops & Stem for to be featured on our discount offers page is a seamless and advantageous decision. By joining forces with us, you open a world of possibilities for new customers. At Hops & Stem we are well known for the exceptional quality and wide variety of our partners and their products. This brings a unique and diverse range to our discount offers page. Collaborating with us means our customers gain access to exclusive discounts on your incredible products and you gain access to a whole new customer base. The process is straightforward and hassle-free, requiring minimal effort. With just a few simple steps, we can integrate your discount offerings onto our page, expanding your product reach and providing our customers with even more value and choice. Contact us to become a Hops & Stem partner today!
Learn more about our recommended breweries.
It's Easy To See Why Our Clients Use Our Discount Codes The MOST!
Best Beverage Delivery Service Discounts
Craft Beer Delivery
Unique Craft Beers Delivered
Beer Merchandise
Free Shipping Craft Beer
The Best Way To Get Craft Beer
Top-Rated Canned Cocktail Discounts
Great Wine Discounts
Unique Beer Gifts
Gifts For Beer Lovers
Best Beer Gifts
Best Craft Beer Discounts
Craft Beer Shipping Discounts
Beer Lovers Dream
Best Craft Cocktail Discount Offers
Unmatched Wine Discounts