Frazy Bottles The Coolest and Most Convenient Way to Enjoy Your Custom Coffee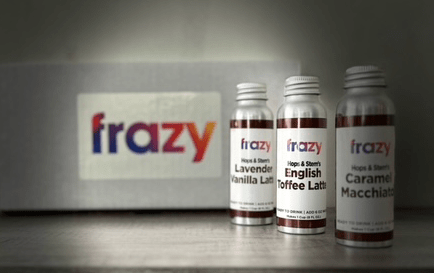 In the fast-paced world we live in, finding convenient solutions that don't compromise on quality is a top priority. Frazy Bottles are the latest innovation in coffee consumption, providing a personalized and custom coffee experience. Wondering why Frazy Bottles have become the coolest and most convenient way to drink your favorite custom coffee? We are here to tell you!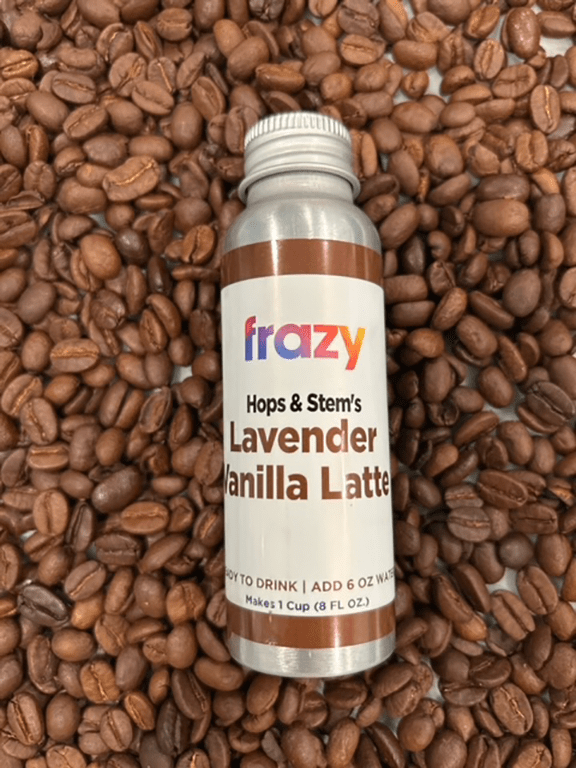 Don't Forget To Use Code
HOPSTEM12PACK For 10% Off
Custom Coffee At Your Fingertips
Frazy Bottles offer an unparalleled level of personalization when it comes to coffee. From the choice of milk options, to the flavors, caffeine levels, and sweetness preferences you have complete control over creating your perfect cup of joe. With Frazy Bottles, you can customize your coffee to match your unique taste preferences, ensuring a beverage that is truly yours. Whether you prefer a creamy latte with oat milk and a hint of lavender and vanilla, or a caramel macchiato with soy milk and extra sugar the possibilities are endless.
Portable Coffee For On The Go
For coffee lovers who are constantly on the move, Frazy Bottles are a game-changer. These bottles are designed to be portable, allowing you to take your customized coffee with you wherever you may roam. No more settling for subpar coffee from a café or rushing through a drive-thru. Frazy Bottles fit snugly in your purse or backpack, ensuring you can have your favorite beverage at your fingertips whenever you want. Whether you're commuting to work, traveling, or enjoying a day at the park Frazy has your coffee covered.
Shelf Stable Coffee Beverages
Frazy Bottles are engineered to keep your coffee shelf stable so you don't have to search for refrigeration. Simply pop open your Frazy bottle, pour, add water, blend it with your Frazy frother and add ice. Frazy allows you to savor every sip. Say goodbye to coffee that loses its flavor over time. Frazy Bottles maintain the ideal flavor levels, providing you with a consistently enjoyable coffee-drinking experience, no matter where you are.
Trendsetting Coffee
Frazy Bottles are taking the coffee world by storm, becoming the ultimate trendsetter and the go-to choice for coffee enthusiasts. These innovative bottles offer a combination of style, convenience, and personalization that has captured the hearts of coffee lovers everywhere. With their sleek designs, customizable options, and ability to offer milk, sweetness, and flavor options that are unique it's an option every coffee lover is seeking out. Frazy Bottles have become a symbol of modern coffee culture. Whether you're a fashion-forward trendsetter or simply seeking a hassle-free coffee experience, Frazy Bottles are the hottest accessory to showcase your love for coffee while enjoying a delicious, customized brew on the go.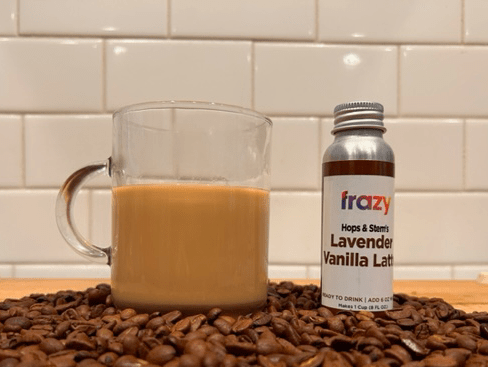 Eco-Friendly and Sustainable
In a world that increasingly values sustainability, Frazy Bottles shine as an eco-friendly alternative. By choosing to use a Frazy Bottle, you are reducing the need for single-use cups and disposable packaging, minimizing your environmental impact. These bottles are made from durable materials that are designed to last, reducing the waste generated by disposable coffee cups. Embracing Frazy Bottles not only enhances your coffee experience but also contributes to a greener planet.
Frazy Bottles have revolutionized the way we enjoy customized coffee. With their unparalleled personalization options, portability, and eco-friendly design, these bottles offer the coolest and most convenient way to indulge in your favorite brew. Whether you're an avid traveler, a busy professional, or simply someone who appreciates a great cup of coffee, Frazy Bottles are the perfect companion to ensure you can enjoy your customized coffee anytime, anywhere. Embrace the Frazy Bottle revolution and elevate your coffee-drinking experience.