Pouring Creativity: Exploring the Art of Craft Beer at Second Self Beer Company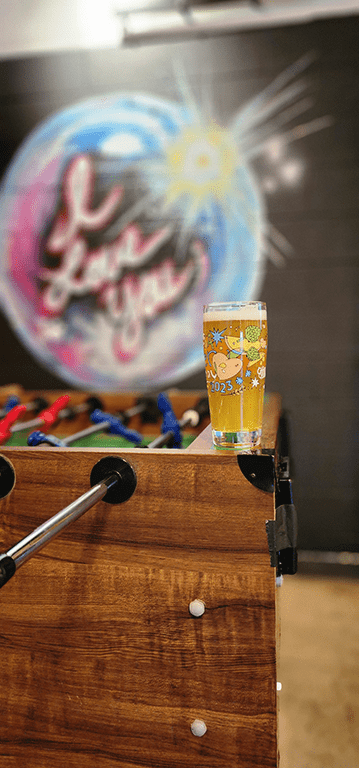 Second Self Beer Company is a craft brewery located in Atlanta, Georgia. They have exemplified the art of craft beer through unique flavors, hops options, and more. Second Self is known for producing flavorful, high-quality beers that are popular among locals and visitors alike.
Masters of the Art of Craft Beer
One of the unique things about Second Self is their commitment to experimentation and innovation. An example of this is their El Valoria (A collaboration beer created with My Abuelas Puerto Rican Pop Up) which is a flavorful hot chocolate stout. The brewers at Second Self Brewing Company are always looking for new ways to push the boundaries of traditional beer styles. Their taproom is a hub for beer enthusiasts who are eager to try something new experimental craft beers.
Second Self's flagship beers include their Thai Wheat, a refreshing wheat beer infused with lemongrass and ginger, and their Bitter Rival, a dry hopped American lager that is flavorful and easy to enjoy on a warm summer day.
Brewery Events Atlanta, GA
The brewery also hosts outstanding events from game nights, handmade pasta class and even decadent truffle making. There is something that will excite everyone of all ages. Be sure to check out their events page and add these activities to your calendar as they are not ones you will want to miss out on.
Stand Out IPA
Second Self Beer Company's Game Night IPA is a delightful beer that's perfect for any game night with friends or family. With its rich aroma and smooth, hoppy taste, it's a beer that's sure to please even the most discerning beer drinker.
Brewed with a blend of hops that include Citra, Simcoe, and Mosaic, Game Night IPA has a distinct fruity flavor with hints of pine and citrus. It also has a crisp and refreshing finish that makes it an excellent choice for anyone who loves IPAs.
Game Night IPA from Second Self Brewing stands out from other IPAs due to its unique flavor profile and the story behind its creation. This beer is a West Coast style IPA, which typically has a piney, citrusy flavor with a strong hop presence. However, This unique combination of hop flavors created by Second Self Brewing Company sets it apart from other IPAs in the market. Additionally, the name "Game Night" was inspired by the brewery owners' love of playing board games with friends, making this beer a perfect addition to any game night gathering.
Top-Rated IPA
Overall, Second Self Beer Company's Game Night IPA is a great beer that's perfect for anyone who IPAs, honestly it is one of the top 3 we have ever tasted. So, grab a can, gather your friends, and get ready for a fun and delicious game night!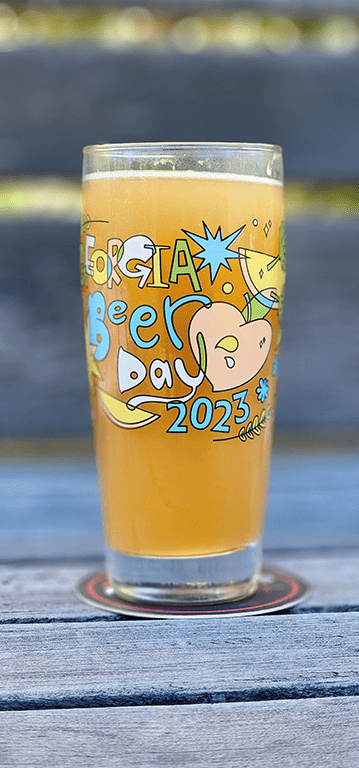 Best Atlanta Food Truck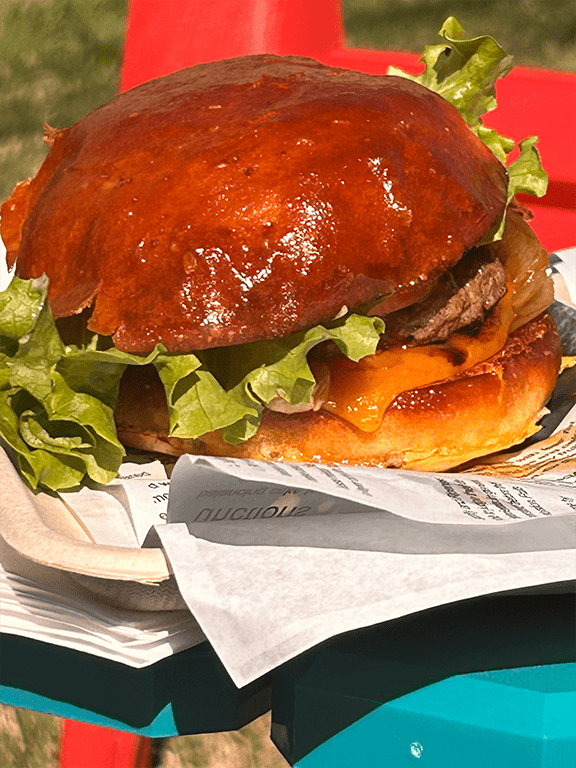 When we visited Second Self Beer Company, we were lucky enough to find a hidden culinary gem in the form of a food truck. Nawfside Eats of Atlanta, Georgia, specials in delicious and affordable food for every palette. Nawfside Eats offers a variety of drool worthy dishes including their apple bacon beer braised onion melt (don't miss this one folks). With melty cheddar cheese, crispy bacon, and onions caramelized to perfection this was the star of the show.
Top-Rated Atlanta Food Options
Nawfside Easts can be found at various locations throughout Atlanta and is a favorite among locals who appreciate the flavorful and unique meals. With generous portions and friendly service, Nawfside Eats is a must-try for anyone looking for amazing food in the city.
Nawfside Eats Hidden Culinary Gem
Whether you're looking for a quick bite or a hearty meal, Nawfside Eats has something for everyone. Their friendly staff and also their amazing service make it a great spot to grab a meal with friends or family. So, check their location schedule by following them on instagram and visit them to indulge in some delicious food today!
Best Atlanta Brewery
Overall, Second Self Beer Company is a must-visit destination for beer lovers and anyone interested in learning more about the art of craft beer in Atlanta. Whether you're a fan of classic styles or experimental brews, there's something for everyone at this innovative and exciting brewery.
Learn More About Our Featured Breweries.
Paraphrase from OpenAI's Chat GPT AI Language Model to Hops & Stem LLC 2023