Disrupting The Craft Beer Scene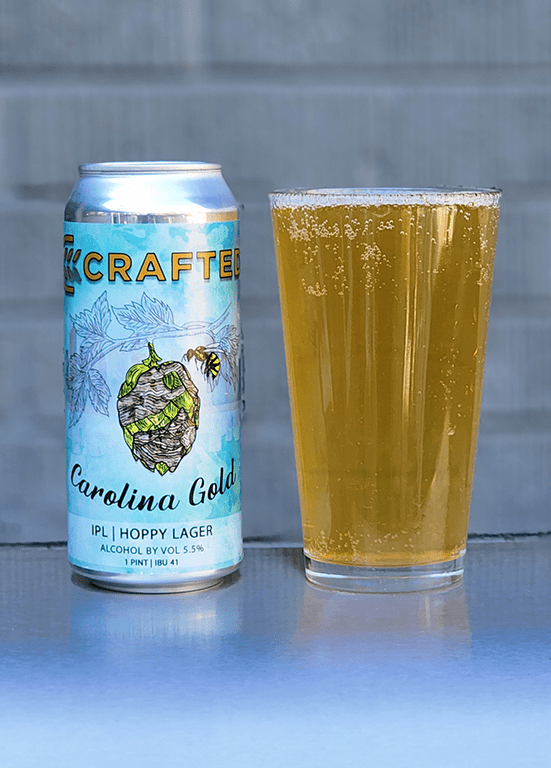 Exploring the Unique Flavors of a Golden Crafted Brew
Crafted is disrupting the craft beer scene across the nation with their social aspect of craft brewing, craft beer delivery, inspiration and collaboration. Between their Youtube TV series, podcast, and new unique beer styles we think they've nailed it.
Crafted season 3 Queen City is out on Youtube and the show itself and the beer collaboration between Pilot Brewing, Salud Cerveceria, Divine Barrel, and Wooden Robot are well worth checking out.
The collaboration between Pilot Brewing, Salud Cerveceria, Divine Barrel, and Wooden Robot for the Crafted North Carolina Gold IPL resulted in a unique and amazingly delicious beer. The use of locally-sourced ingriedients gives the beer a distinct sweetness, while the combination of hops creates a bright and citrusy aroma. The collaboration between these four North Carolina breweries showcases the strong sense of community and camaraderie in the state's craft beer scene. The Crafted North Carolina Gold IPL is a true testament to the quality and creativity of North Carolina's craft beer industry.
Don't Forget To Use Code HOPSANDSTEM23 For 10%
Off Your First Order!
Carolina Gold IPL – Exceptional Craft Beer
Crafted Carolina Gold IPL (India Pale Lager) is a popular beer style that has been making waves in North Carolina's crafted beer scene. This beer combines the crisp, refreshing qualities of a lager with the hoppy bitterness of an IPA, resulting in a unique and delicious flavor profile that's perfect for beer enthusiasts looking for something new and exciting.
One of the defining characteristics of Carolina Gold IPL is its use of local ingredients. Many breweries in North Carolina source their hops and grains from nearby farms, creating a truly farm-to-table experience for beer lovers. This emphasis on local ingredients not only supports local farmers but also contributes to the unique flavor profiles of Carolina Gold IPL.
The great news is Crafted has been able to make Carolina Gold IPL available across the nation through Bevana, a craft beer and beverage home delivery service. Bevana delivers to 42 states within the USA at reasonable prices as well as offers free shipping on orders over $65. This makes it a great resource to grab local craft beers you can't get in your state.
Don't Forget To Use Code HOPSANDSTEM23 For 10% Off Your First Order
Local Craft Beer Charlotte, NC
Carolina Gold IPL is also known for its balanced flavor profile. This beer has a medium body and a bright, citrusy aroma that's complemented by the bitterness of the hops. The finish is crisp and clean, making it an ideal beer for sipping on a hot summer day or pairing with a hearty meal.
Crafted is a great place to learn more about craft beer and food pairings. One of the main reasons why Carolina Gold IPL has become so popular in North Carolina and around the nation is its versatility. This beer pairs well with a variety of dishes, from spicy Mexican cuisine to classic American burgers and fries. It's also a great beer to drink on its own.
Unique Craft Beers Near Me
We believe Carolina Gold IPL is a must-try beer for anyone who loves unique and flavorful brews. With its emphasis on local ingredients, balanced flavor profile, and versatility, it's no wonder why this beer has become a staple across the nations craft beer scene.
Don't Forget To Use Code HOPSANDSTEM23 For 10% Off!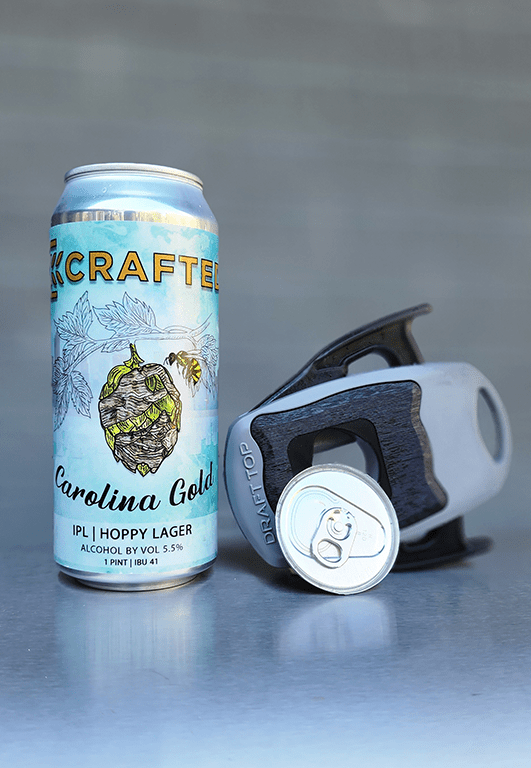 Craft Beer Delivery Made Easy
Ready to grab a cold one from Bevana Craft Beer Delivery and experience the deliciousness of Carolina Gold IPL for yourself?
Take advantage of free shipping over $65 and don't forget to use discount code HOPSANDSTEM23 for an extra 10% off your first order.
Learn more about our featured breweries from Hops & Stem
Paraphrase from OpenAI's Chat GPT AI Language Model to Hops & Stem LLC 2023